After a successful and prolonged campaign of hatred and bigotry, this week JK Rowling announced her new transphobic murder book. The world's most famous living author recently signed a letter about the pain and silencing of cancel-culture. The seemingly un-silenceable 'feminist' billionaire seems to have survived the 'mean tweets' of ordinary people, in order to publish Troubled Blood under her male pen name this week.
What can the ordinary bookish queer do in such times? Here are 33 books by trans authors to enjoy and forget all about She Who Must Not Be Named. We've split them into categories for you, and some of them are even available online for free!
YOUNG ADULT FANTASY AND SCI-FI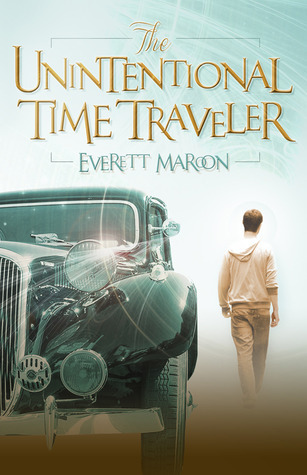 The Unintentional Time Traveler by Everett Maroon
Fifteen-year-old Jack Bishop has mad skills with cars and engines, but knows he'll never get a driver's license because of his epilepsy. Agreeing to participate in an experimental clinical trial to find new treatments for his disease, he finds himself in a completely different body—that of a girl his age, Jacqueline, who defies the expectations of her era. Since his seizures usually give him spazzed out visions, Jack presumes this is a hallucination. Feeling fearless, he steals a horse, expecting that at any moment he'll wake back up in the clinical trial lab. When that doesn't happen, Jacqueline falls unexpectedly in love, even as the town in the past becomes swallowed in a fight for its survival. Jack/Jacqueline is caught between two lives and epochs and must find a way to save everyone around him as well as himself. And all the while, he is losing time, even if he is getting out of algebra class.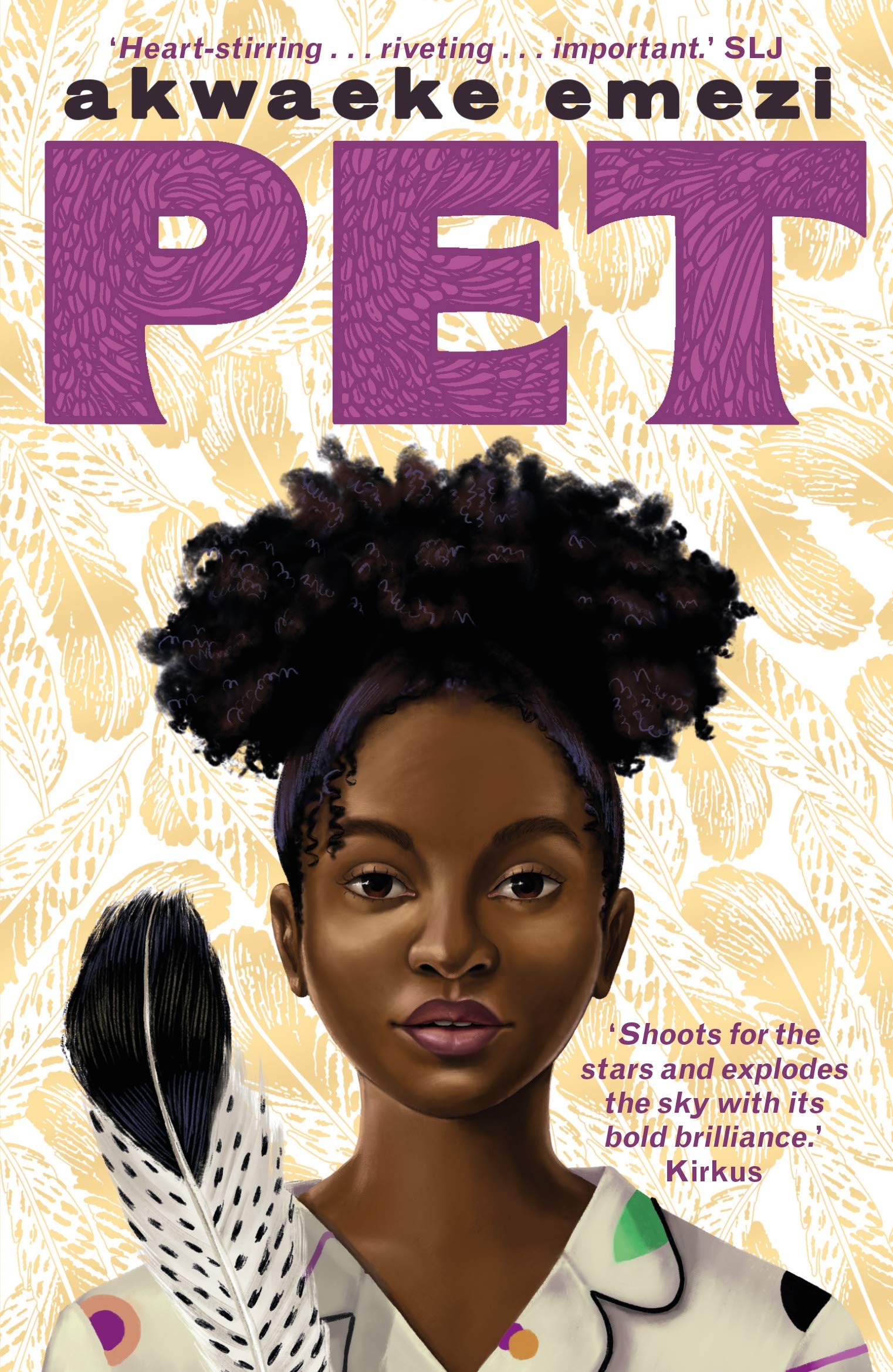 Pet by Akwaeke Emezi
There are no more monsters anymore, or so the children in the city of Lucille are taught. With doting parents and a best friend named Redemption, Jam has grown up with this lesson all her life. But when she meets Pet, a creature made of horns and colours and claws, who emerges from one of her mother's paintings and a drop of Jam's blood, she must reconsider what she's been told. Pet has come to hunt a monster, and the shadow of something grim lurks in Redemption's house. Jam must fight not only to protect her best friend, but also to uncover the truth, and the answer to the question — How do you save the world from monsters if no one will admit they exist?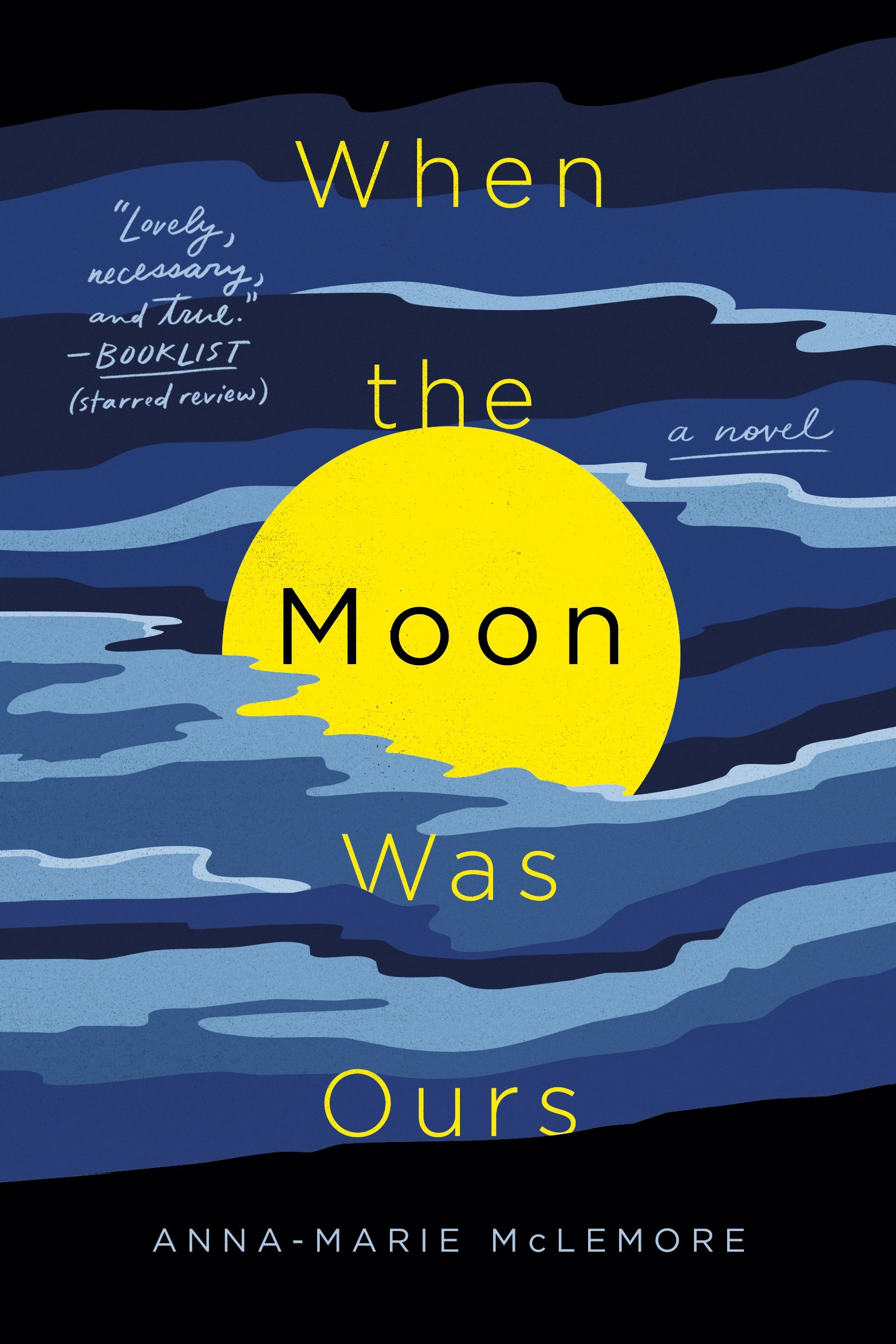 When The Moon Was Ours by Anna-Marie McLemore
To everyone who knows them, best friends Miel and Sam are as strange as they are inseparable. Roses grow out of Miel's wrist, and rumors say that she spilled out of a water tower when she was five. Sam is known for the moons he paints and hangs in the trees, and for how little anyone knows about his life before he and his mother moved to town. But as odd as everyone considers Miel and Sam, even they stay away from the Bonner girls, four beautiful sisters rumored to be witches. Now they want the roses that grow from Miel's skin, convinced that their scent can make anyone fall in love. And they're willing to use every secret Miel has fought to protect to make sure she gives them up.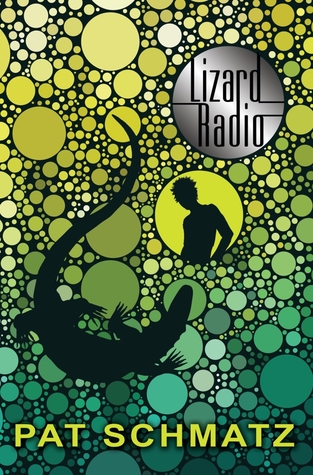 Lizard Radio by Pat Schmatz
Fifteen-year-old Kivali has never fit in. As a girl in boys' clothes, she is accepted by neither tribe, bullied by both. What are you? they ask. Abandoned as a baby wrapped in a T-shirt with an image of a lizard on the front, Kivali found a home with nonconformist artist Sheila. Is it true what Sheila says, that Kivali was left by a mysterious race of saurians and that she'll one day save the world? Kivali doesn't think so. But if it is true, why has Sheila sent her off to CropCamp, with its schedules and regs and what feels like indoctrination into a gov-controlled society Kivali isn't sure has good intentions?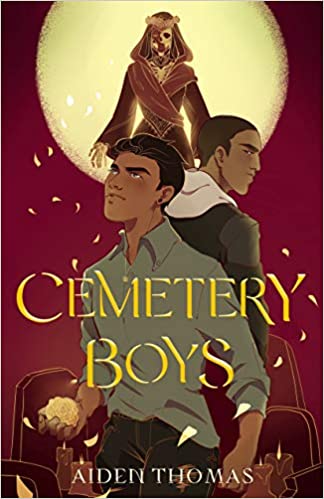 Cemetery Boys by Aiden Thomas
Yadriel has summoned a ghost, and now he can't get rid of him. When his traditional Latinx family has problems accepting his gender, Yadriel becomes determined to prove himself a real brujo. With the help of his cousin and best friend Maritza, he performs the ritual himself, and then sets out to find the ghost of his murdered cousin and set it free. However, the ghost he summons is actually Julian Diaz, the school's resident bad boy, and Julian is not about to go quietly into death. He's determined to find out what happened and tie up some loose ends before he leaves. Left with no choice, Yadriel agrees to help Julian, so that they can both get what they want. But the longer Yadriel spends with Julian, the less he wants to let him leave.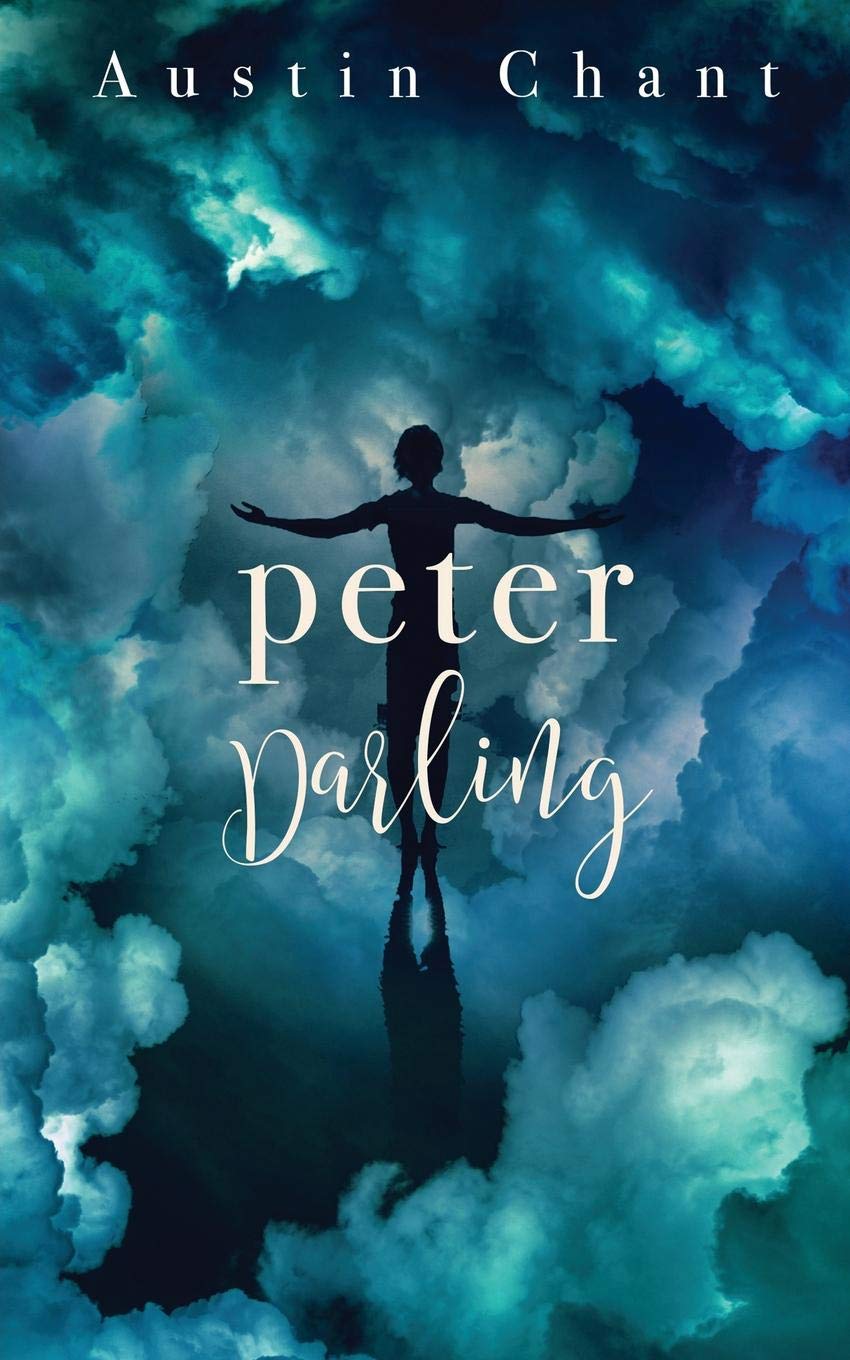 Peter Darling by Austin Chant
Ten years ago, Peter Pan left Neverland to grow up, leaving behind his adolescent dreams of boyhood and resigning himself to life as Wendy Darling. Growing up, however, has only made him realize how inescapable his identity as a man is. But when he returns to Neverland, everything has changed: the Lost Boys have become men, and the war games they once played are now real and deadly. Even more shocking is the attraction Peter never knew he could feel for his old rival, Captain Hook—and the realization that he no longer knows which of them is the real villain.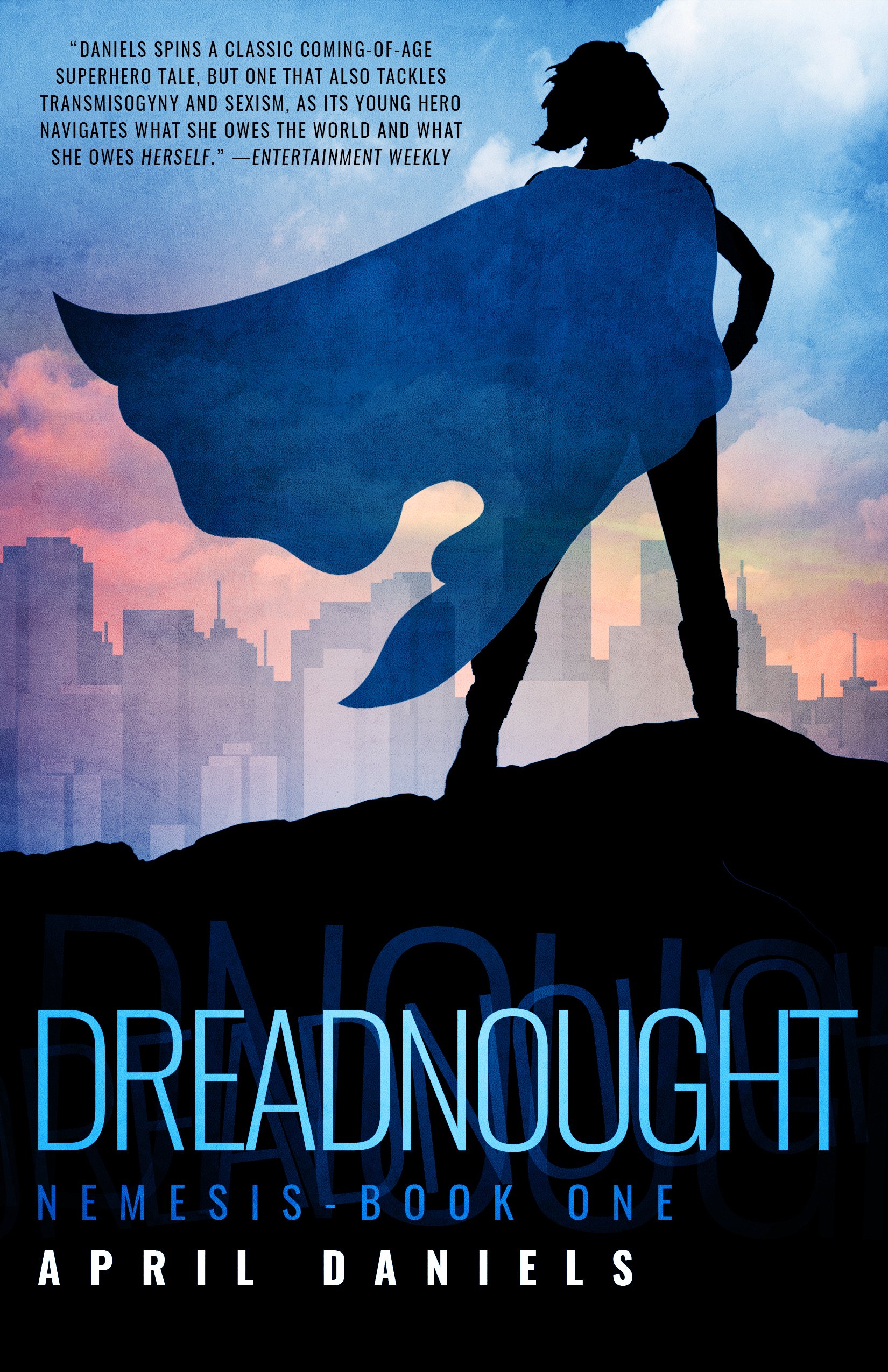 Dreadnought by April Daniels
Danny Tozer has a problem: she just inherited the powers of Dreadnought, the world's greatest superhero. Until Dreadnought fell out of the sky and died right in front of her, Danny was trying to keep people from finding out she's transgender. But before he expired, Dreadnought passed his mantle to her, and those second-hand superpowers transformed Danny's body into what she's always thought it should be. Now there's no hiding that she's a girl.
FANTASY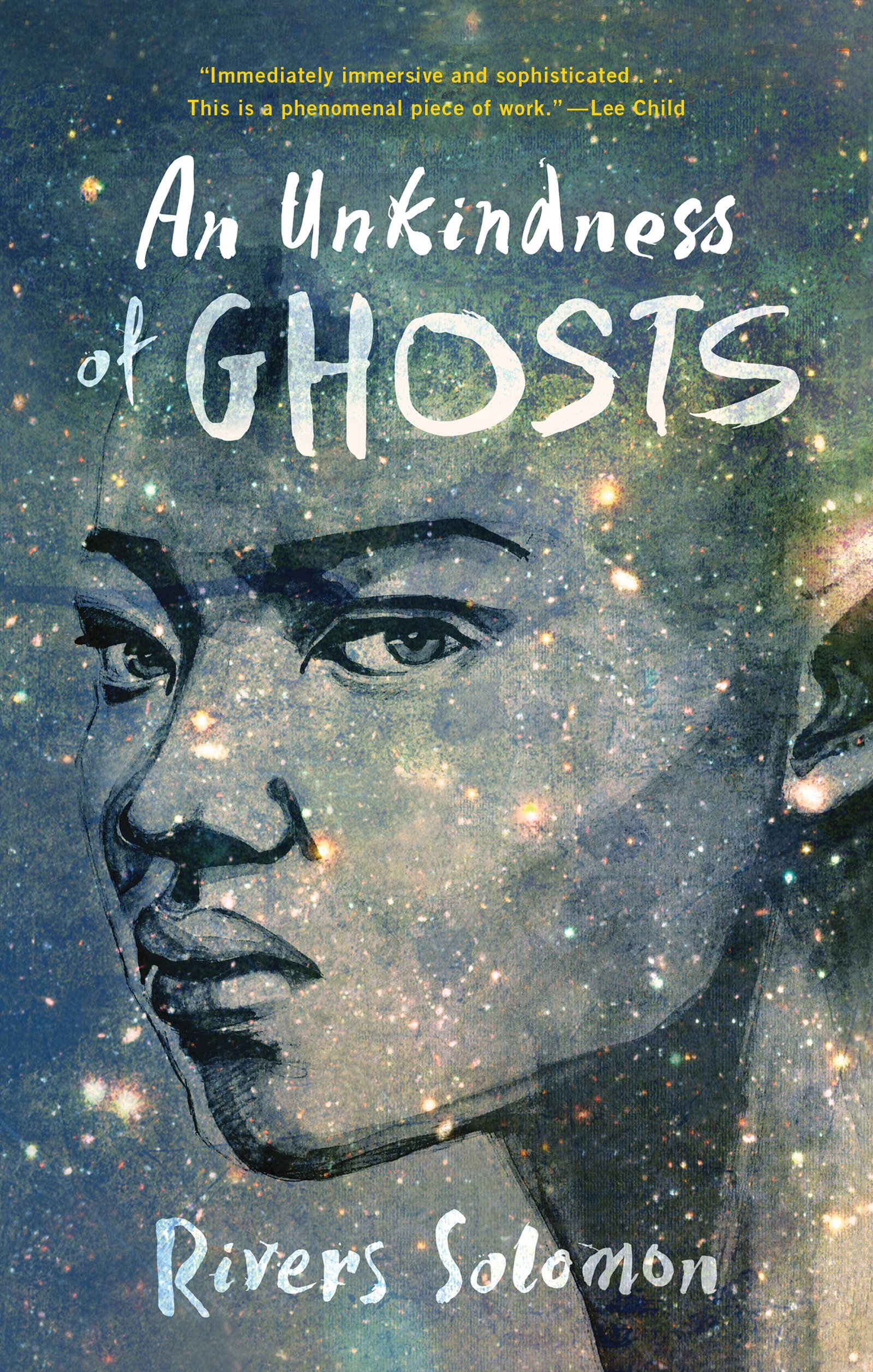 An Unkindness of Ghosts by Rivers Solomon
Odd-mannered, obsessive, withdrawn, Aster has little to offer folks in the way of rebuttal when they call her ogre and freak. She's used to the names; she only wishes there was more truth to them. If she were truly a monster, as they accuse, she'd be powerful enough to tear down the walls around her until nothing remained of her world, save for stories told around the cookfire.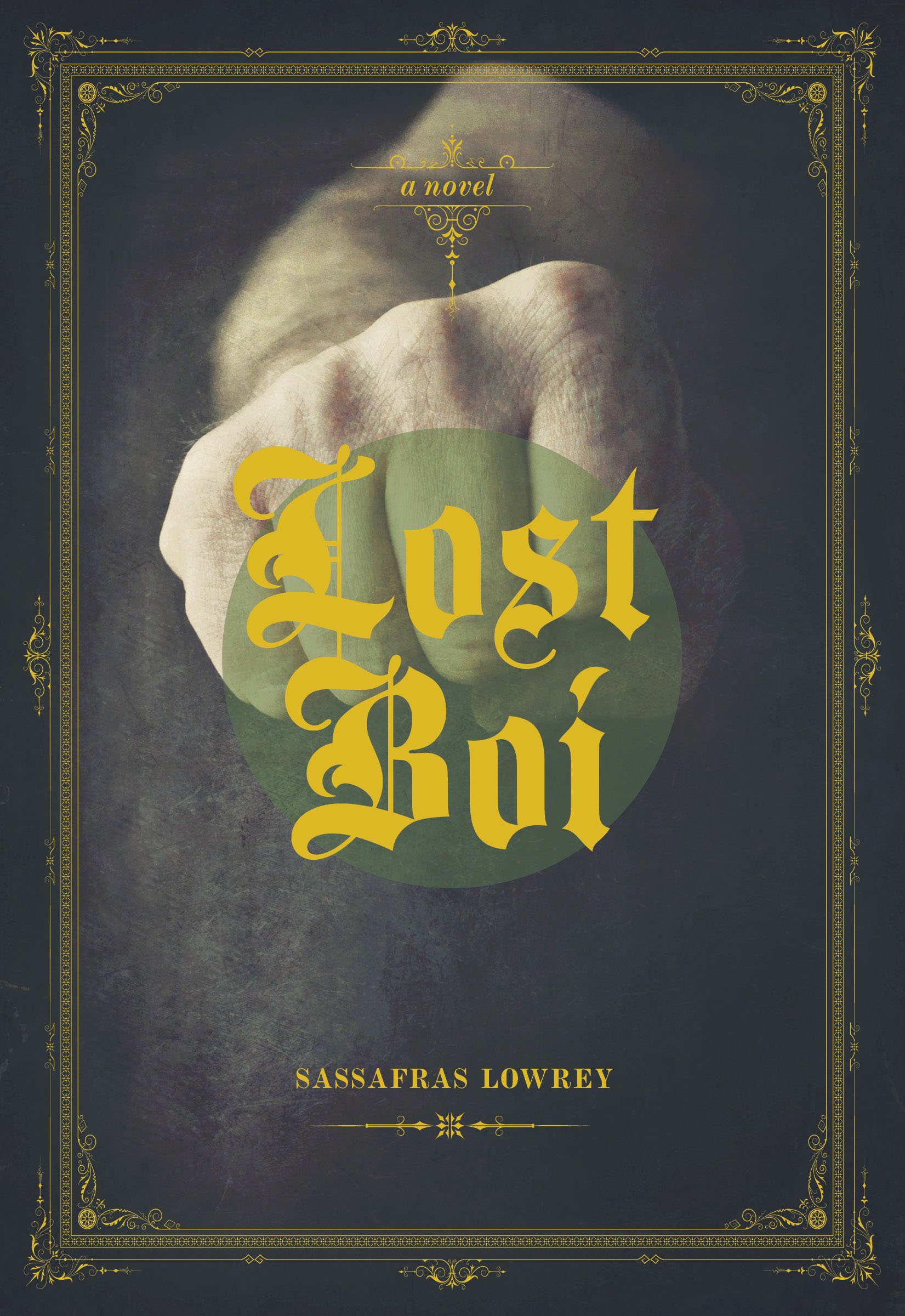 Lost Boi by Sassafrass Lowrey
In Sassafras Lowrey's gorgeous queer punk reimagining of the classic Peter Pan story, prepare to be swept overboard into a world of orphaned, abandoned, and runaway bois who have sworn allegiance and service to Pan, the fearless leader of the Lost Bois brigade and the newly corrupted Mommy Wendi who, along with the tomboy John Michael, Pan convinces to join him at Neverland.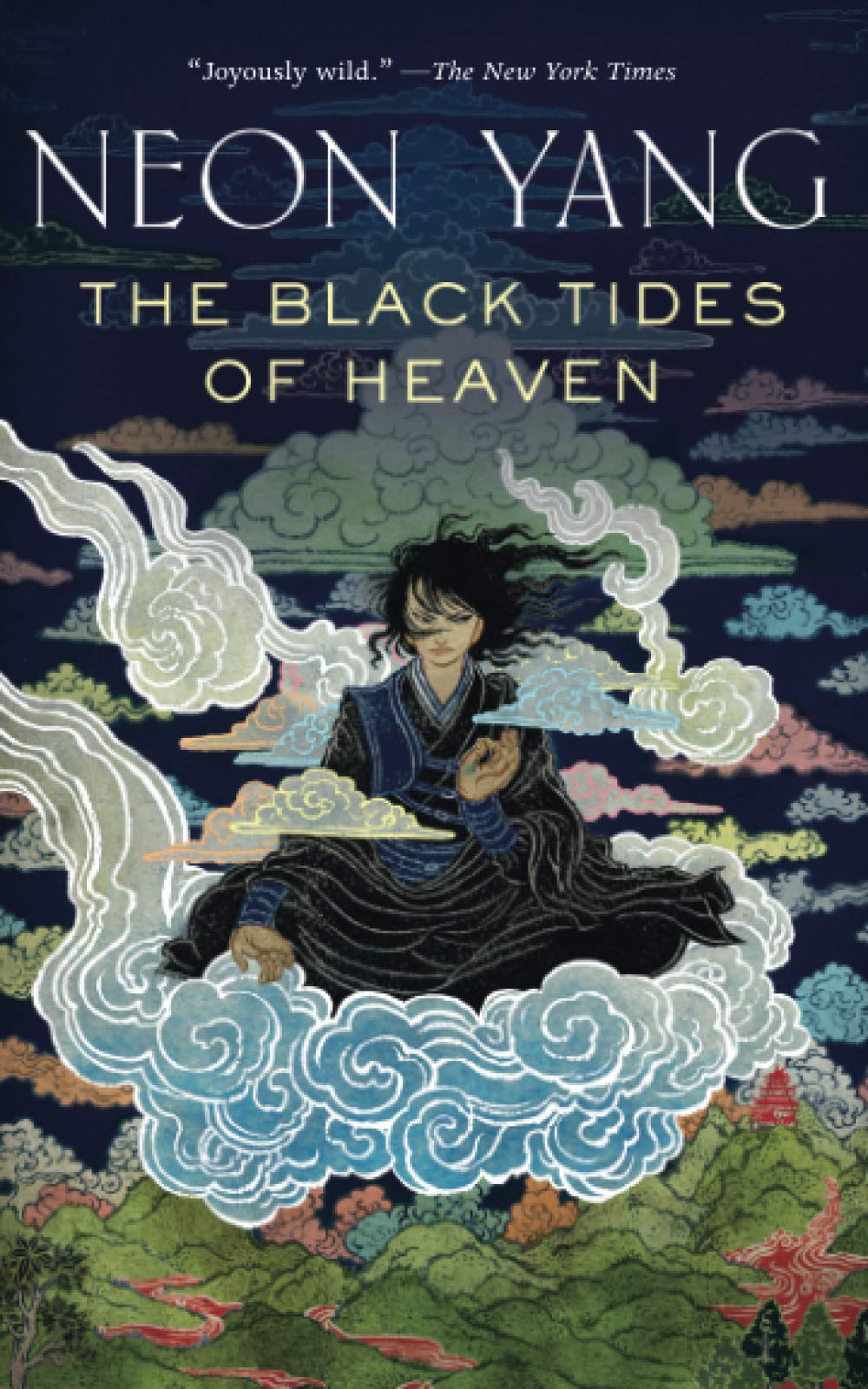 The Black Tides of Heaven by JY Yang
The Black Tides of Heaven is one of a pair of standalone introductions to JY Yang's Tensorate Series. Mokoya and Akeha, the twin children of the Protector, were sold to the Grand Monastery as children. While Mokoya developed her strange prophetic gift, Akeha was always the one who could see the strings that moved adults to action. While his sister received visions of what would be, Akeha realized what could be. What's more, he saw the sickness at the heart of his mother's Protectorate.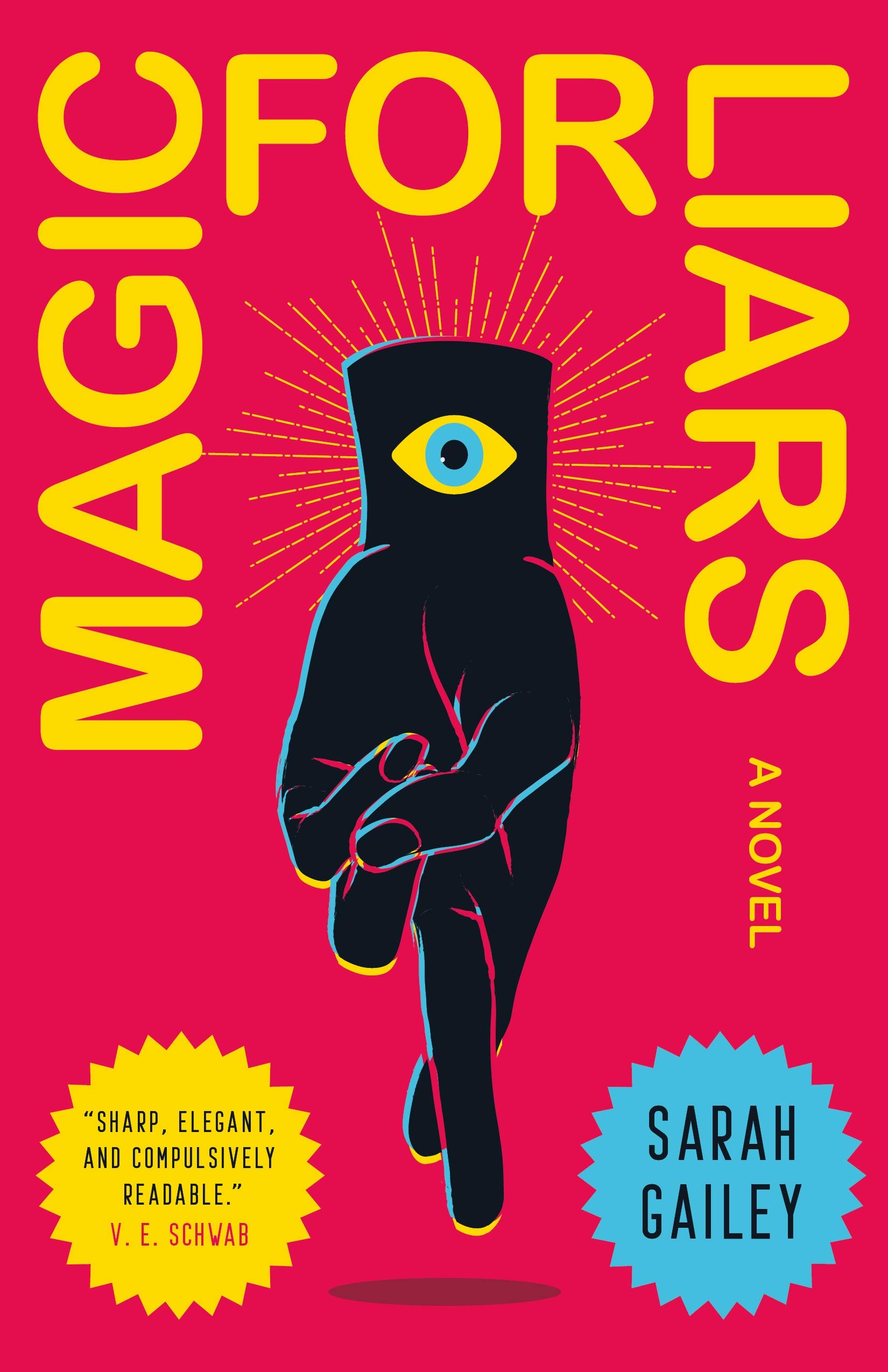 Magic for Liars by Sarah Gailey
Ivy Gamble has never wanted to be magic. She is perfectly happy with her life. She has an almost-sustainable career as a private investigator, and an empty apartment, and a slight drinking problem. It's a great life and she doesn't wish she was like her estranged sister, the magically gifted professor Tabitha. But when Ivy is hired to investigate the gruesome murder of a faculty member at Tabitha's private academy, the stalwart detective starts to lose herself in the case, the life she could have had, and the answer to the mystery that seems just out of her reach.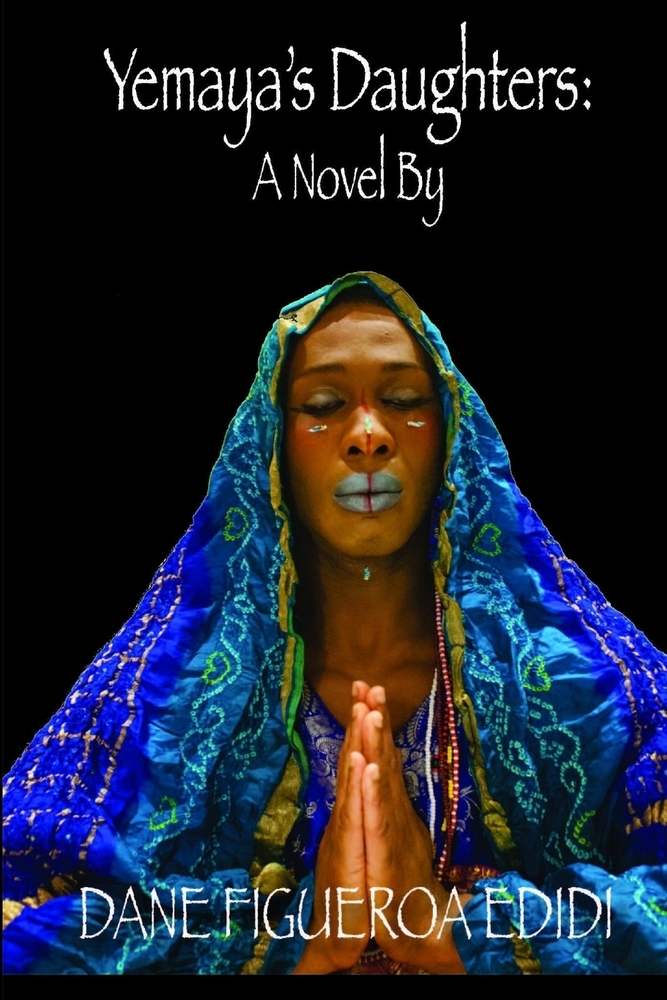 Yemaya's Daughters by Dane Figueroa Edidi
Inanna Au-Set Oya, a trans woman, priestess, and storyteller with deep connections to the goddess, emerges from a province in Africa untouched by colonialist hands to find a world twisted with misconception and pain. She and her sisters choose to go forth and correct the imbalances found by ushering in an age of love and worth. Maryam, mother of Jesus, holds fast to her convictions when from tragedy is born a new god. Without sisters, or guidance for her choices, she finds a world under Roman foot and is determined to create a spiritual revolt that will create ripples for ages to come.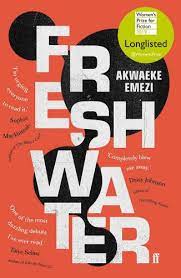 Freshwater by Akwaeke Emezi
This is more magical realism than fantasy but let's not be picky.
An extraordinary debut novel, Freshwater explores the surreal experience of having a fractured self. It centers around a young Nigerian woman, Ada, who develops separate selves within her as a result of being born "with one foot on the other side." Unsettling, heartwrenching, dark, and powerful, Freshwater is a sharp evocation of a rare way of experiencing the world, one that illuminates how we all construct our identities.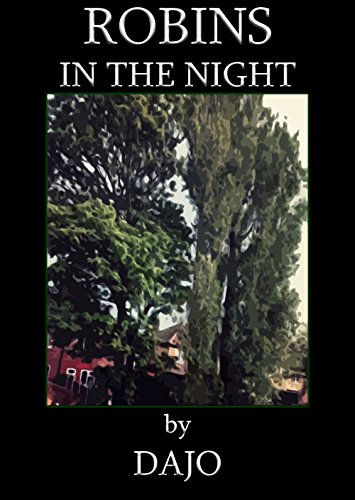 Robins in the Night by Dajo Jago
Legends speak of a man named Robin Hood. They talk of his valiant deeds, of his courageous feats, of his noble exploits. They talk of how this man, this single man, stole from the rich and gave to the poor. They speak of his merry men, and of his bow and arrow, and his green tunic. They speak of him in hushed, reverent tones. They speak of him in loud, exuberant chants. They speak of him in story books. The legends are, as is to be expected, fundamentally wrong.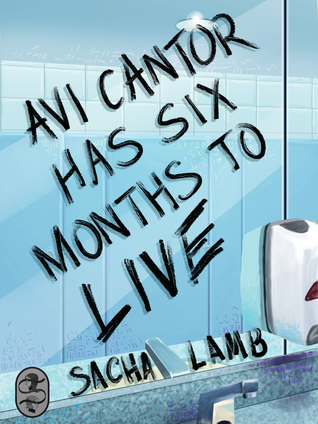 Avi Cantor Has Six Months To Live by Sacha Lamb
Avi comes across these foreboding words scrawled on the bathroom mirror, but what do they mean? Is this a curse, a prediction, or a threat from Avi's emboldened bullies? And how to they know his real name when he hasn't even told his mother yet? Then there is Ian—the cool new guy at school, who is suddenly paying attention to Avi. Ian is just like Avi, but he is also all sunshine, optimism, and magic. All the things that Avi doesn't know how to deal with...yet.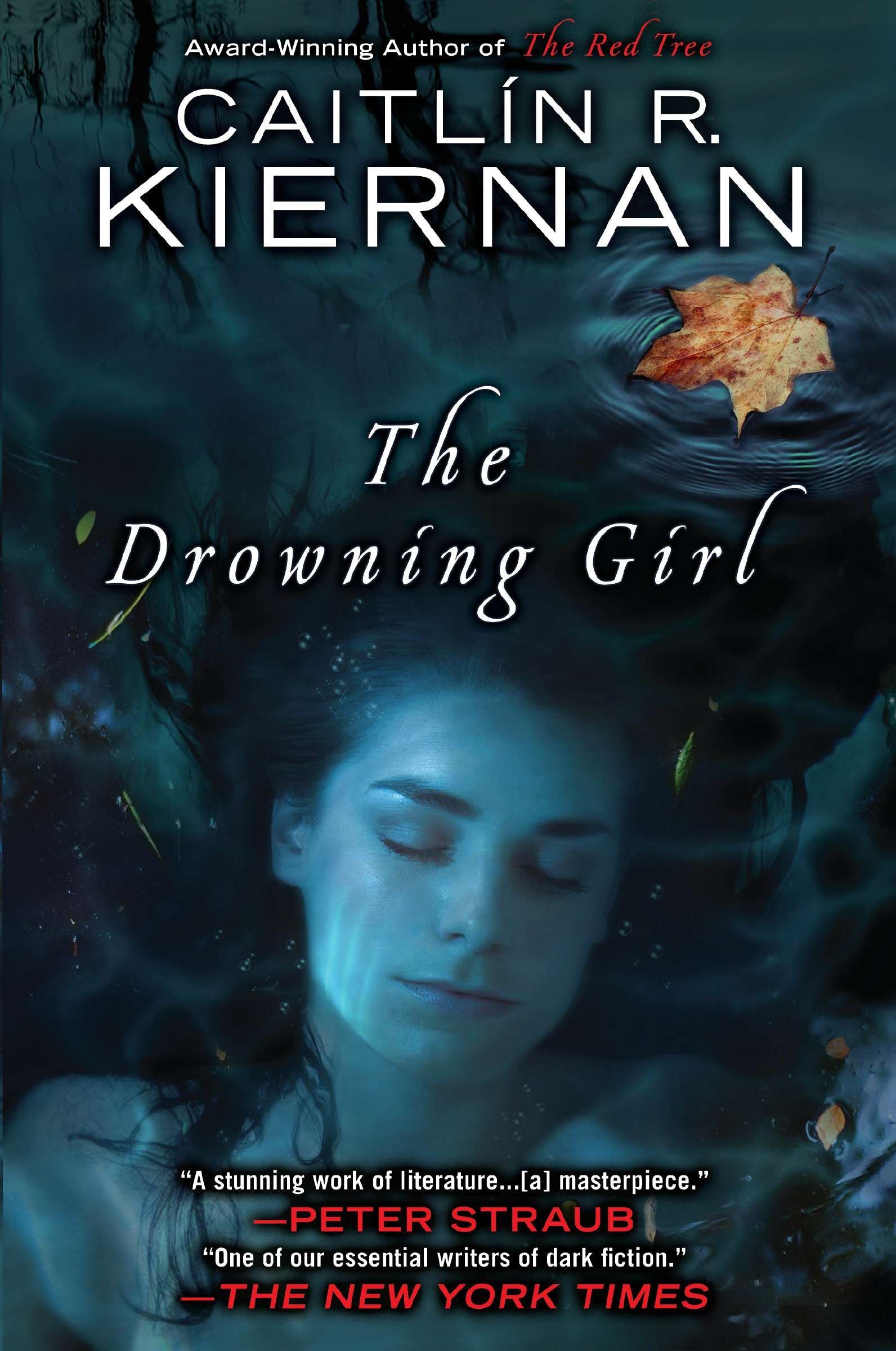 The Drowning Girl by Caitlin R Kiernan
India Morgan Phelps - Imp to her friends - is schizophrenic. She can no longer trust her own mind, because she is convinced that her memories have somehow betrayed her, forcing her to question her very identity. Struggling with her perception of reality, Imp must uncover the truth about an encounter with a vicious siren, or a helpless wolf that came to her as a feral girl, or neither of these things but something far, far stranger...
SCI-FI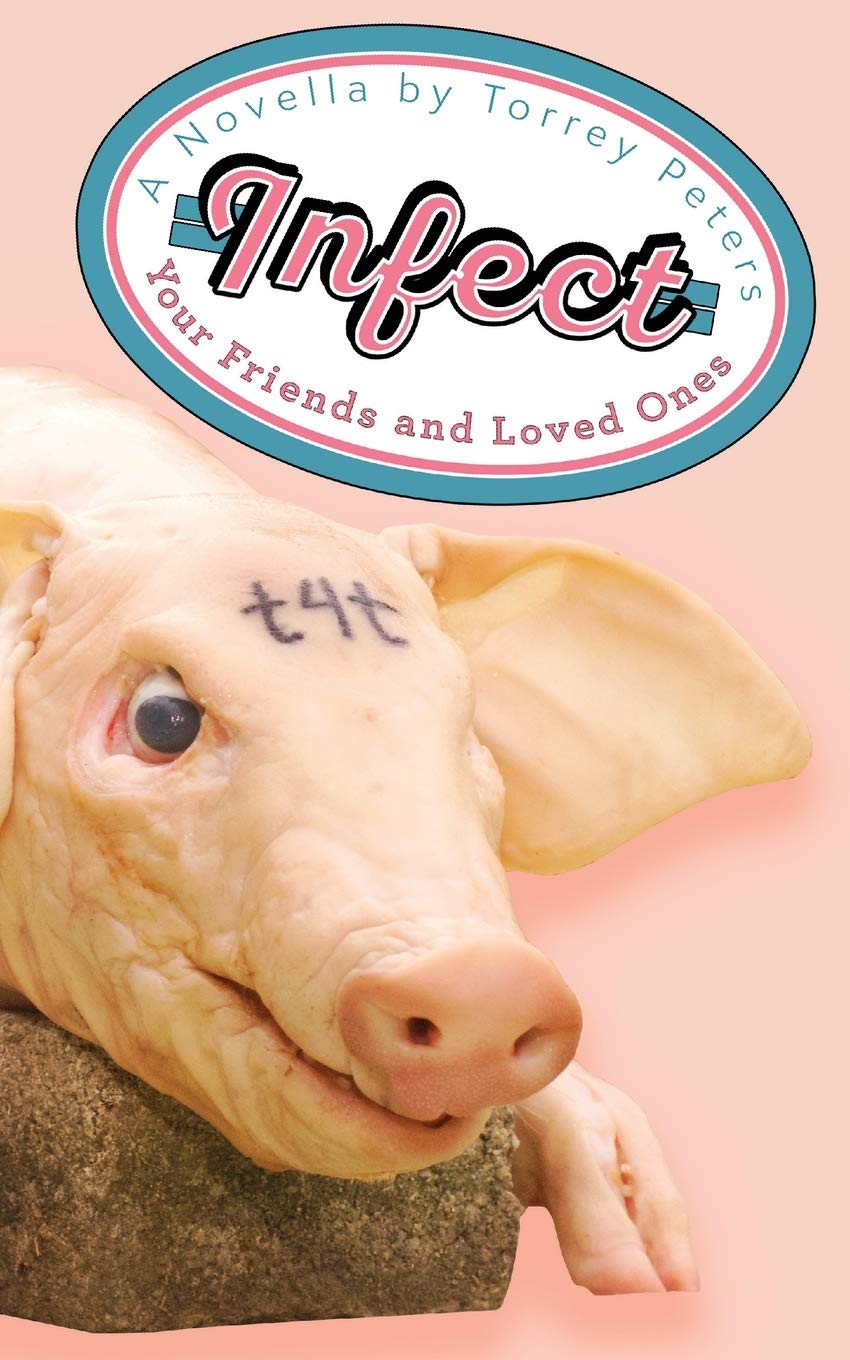 Infect Your Friends and Loved Ones by Torrey Peters
In the future, everyone will be trans. So says Lexi. She's a charismatic trans woman furious with the way she sees her trans friends treated by society and resentful of the girl who spurned her love. Now, Lexi has a plan to wreak her vengeance: a future in which no one can produce hormones, and everyone must make the same choice that she made-what body best fits your gender?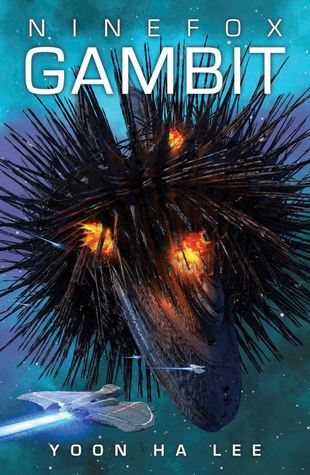 Ninefox Gambit by Yoon Ha Lee
The first instalment of the trilogy, Ninefox Gambit, centers on disgraced captain Kel Cheris, who must recapture the formidable Fortress of Scattered Needles in order to redeem herself in front of the Hexarchate. To win an impossible war Captain Kel Cheris must awaken an ancient weapon and a despised traitor general.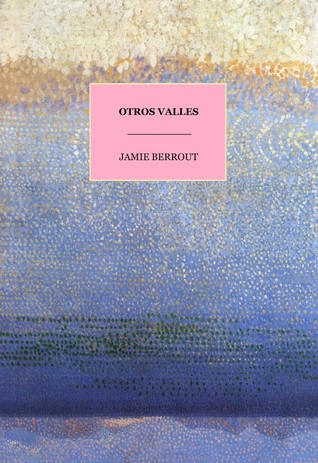 Otros Valles by Jamie Berrout
Moving cyclically, shifting with the changing of the weather, the novel is composed of story fragments that follow half a year in the life of a trans Latina living on the Texas/Tamaulipas border. It is, at turns: a literary novel that reflects on the act of writing poetry; a sci-fi novel that describes the unreal consequences of the surveillance and militarization of the border; a trans lesbian erotic novel and catalogue of fantasies; a trans woman's memoir that relates her struggles to be accepted by her family, find community in the deep South, and untangle the shame around her body and her nonbinary identity; a political novel that critically examines the role of race in the narrator's communities and in her own life as a non-Black Latina learning about anti-Blackness; a Latin@ slice-of-life novel that is steeped in the culture, folklore, and supernatural reality of a Mexican family living on the border.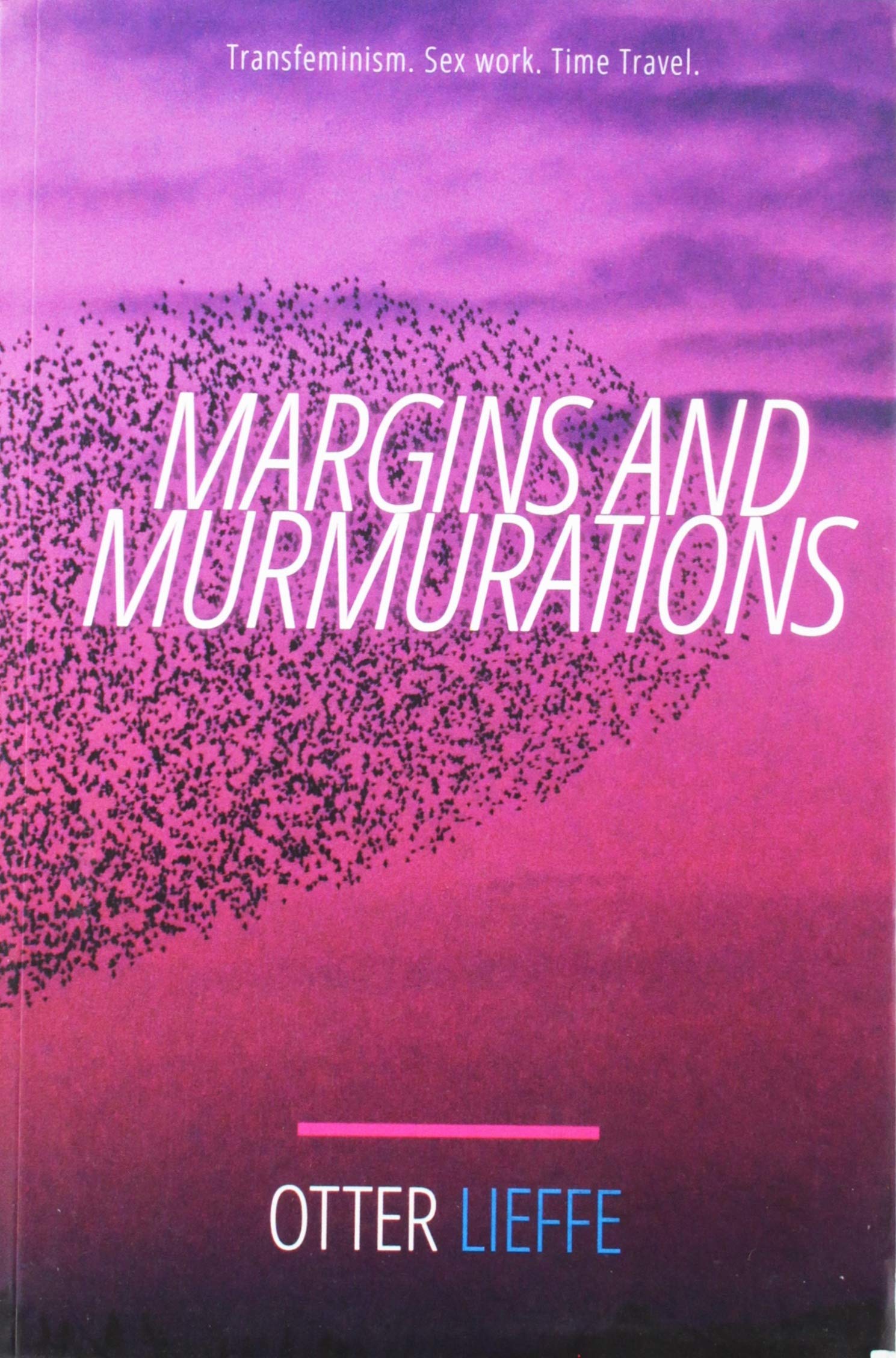 Margins and Murmurations by Otter Lieffe
Imagine you had the ability to move through your own life, to revisit your past and foresee your future. Which events would you long to remember and which would you forget? Would you want to know what the future holds? This is the story of Ash, a trans woman and healer living in a corner of Europe controlled by a militarized state. Amidst the economic crash of the 2020s, this land, once a hub of diversity, saw the rise of a state-imposed monoculture of gender, sexuality, ability and race. Those that didn't fit, known as the divergents, were imprisoned, expelled or worse.
GRAPHIC NOVELS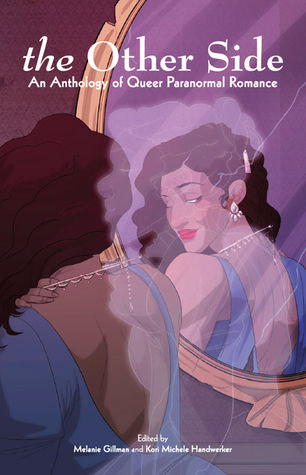 The Other Side: An Anthology of Queer Paranormal Romance
No this is not a goddamn drill. A graphic collection featuring 19 stories by 23 different creators, The Other Side is a celebration of queer romance and the paranormal! Inside, you'll find positive romance stories featuring a wide variety of queer and trans protagonists-as well as poltergeists, shadow monsters, guitar-playing hypnotists, lost angels, genderfluid vampires, trickster ghosts, and many more!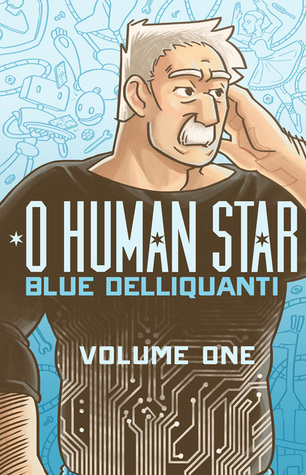 O Human Star! By Blue Delliquanti
Alastair Sterling was the inventor who sparked the robot revolution. And because of his sudden death, he didn't see any of it. That is, until he wakes up 16 years later in a robot body that matches his old one exactly. Until he steps outside and finds a world utterly unlike the one he left behind - a world where robots live alongside their human neighbours and coexist in their cities. A world he helped create.Now Al must track down his old partner Brendan to find out who is responsible for Al's unexpected resurrection, but their reunion raises even more questions. Like who the robot living with Brendan is. And why she looks like Al. And how much of the past should stay in the past...
You can read this online for free here!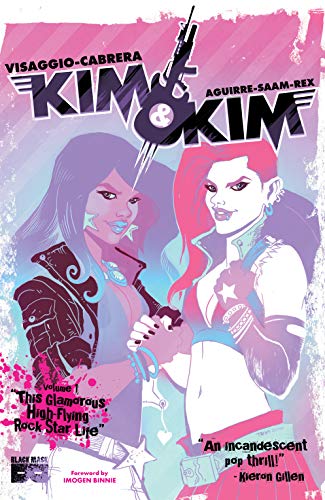 Kim & Kim (vol 1) by Magdalene Visaggio, Eva Cabrera
Kim & Kim are 20something besties making a name for themselves in the wild world of interdimensional cowboy law enforcement. A dayglo action adventure that's bursting with energy and enthusiasm, Kim & Kim puts queer women and trans women front and centre in an adventure that's bright, happy, punk rock, sci fi & queer as all get-out.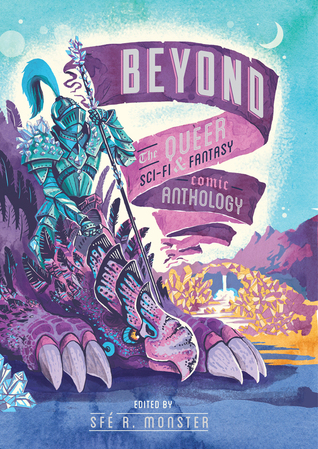 Beyond: The Queer Sci-Fi & Fantasy Comic Anthology
Beyond is an anthology of queer sci-fi and fantasy comics. Featuring 18 stories by 26 contributors, Beyond is a 250+ page, black and white, queer comic anthology, full of swashbuckling space pirates, dragon slayers, death-defying astronauts, and monster royalty. Each story celebrates and showcases unquestionably queer characters as they explore the galaxy, mix magic, have renegade adventures, and save the day!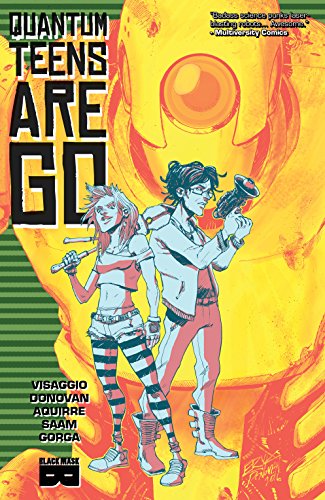 Quantum Teens Are Go Volume 1 by Magdalene Visaggio, Eryk Donovan, Claudia Aguirre
Mad science is the punkest s*** there is. Teenage sweethearts Nat & Sumesh spend their nights breaking into abandoned superlabs to steal the parts they need to build a time machine - and they've just found the most important piece. But mysterious entities keep trying to stop them from turning it on. Now all they've gotta do is hang on long enough to figure out why. Magdalene Visaggio (Eisner-nominated Kim & Kim) and Eryk Donovan (Memetic) bring you a high-octane adventure full of robots, muscle cars, and queer-a** skater punks.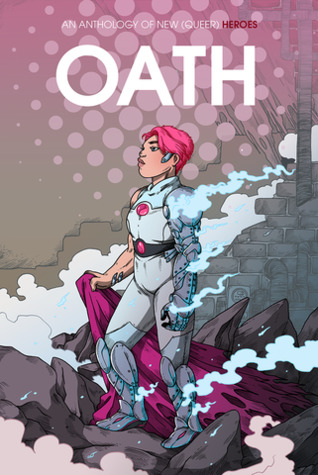 Oath: An Anthology of New (Queer) Heroes
The Oath Anthology of New Heroes is a comic anthology of superhero stories introducing new queer/LGBT+ heroes and showcasing the talent of queer-led creative teams. The goal of this project is to highlight the work of queer creators, to introduce brand new heroes across the spectrum of sexuality and gender identity, and to create a book that does all that through exciting and engaging stories appropriate for all ages.
COLLECTIONS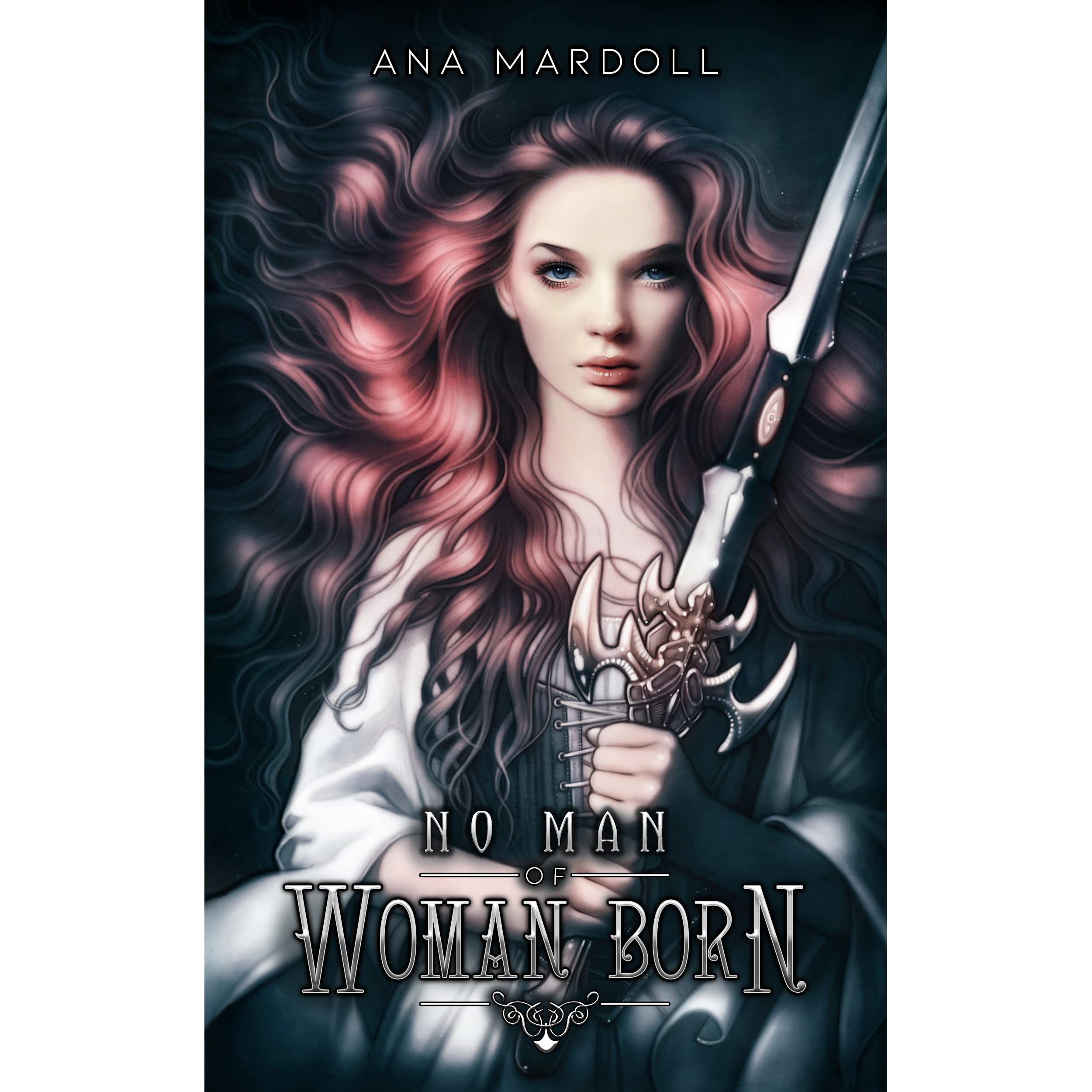 No Man of a Woman Born by Ana Mardoll
Destiny sees what others don't. A quiet fisher mourning the loss of xer sister to a cruel dragon. A clever hedge-witch gathering knowledge in a hostile land. A son seeking vengeance for his father's death. A daughter claiming the legacy denied her. A princess labouring under an unbreakable curse. A young resistance fighter questioning everything he's ever known. A little girl willing to battle a dragon for the sake of a wish. These heroes and heroines emerge from adversity into triumph, recognizing they can be more than they ever imagined: chosen ones of destiny.
Meanwhile, Elsewhere: Science Fiction and Fantasy from Transgender Writers
The #1 post-reality generation device approved for home use! This manual will prepare you to travel from multiverse to multiverse. No experience is required. Choose from twenty-five preset post-realities! Rejoice at obstacles unquestionably bested and conflicts efficiently resolved. Bring denouement to your drama with THE FOOLPROOF AUGMENTATION DEVICE FOR OUR CONTEMPORARY UTOPIA.
This is a collection of Sci-Fi and fantasy from authors you know and love like Imogen Binnie and Casey Plett, and you can get it from Plett's website for free.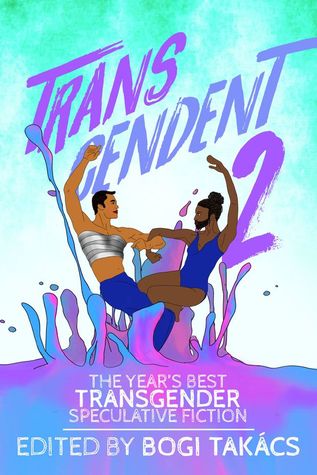 Transcendent 2: The Year's Best Transgender Speculative Fiction 2016
As with the first volume of Transcendent, Lethe Press has worked with a wonderful editor to select the best work of genderqueer stories of the fantastical, stranger, horrific, and weird published the prior year. Featuring stories by Merc Rustad, Jeanne Thornton, Brit Mandelo, and others, this anthology offers time-honoured tropes of the genre--from genetic manipulation to zombies, portal fantasy to haunts--but told from a perspective that breaks the rigidity of gender and sexuality.
HONOURABLE MENTIONS:
Every Heart A Doorway by Seanan McGuire
This book is AWESOME, with lots of queer rep, but the main character is not trans, nor is the author.
Children have always disappeared under the right conditions; slipping through the shadows under a bed or at the back of a wardrobe, tumbling down rabbit holes and into old wells, and emerging somewhere... else. But magical lands have little need for used-up miracle children. Nancy tumbled once, but now she's back. The things she's experienced... they change a person. The children under Miss West's care understand all too well. And each of them is seeking a way back to their own fantasy world. But Nancy's arrival marks a change at the Home. There's a darkness just around each corner, and when tragedy strikes, it's up to Nancy and her new-found schoolmates to get to the heart of the matter. No matter the cost.
Not Your Villain (Sidekick Squad series) by CB Lee
Bells is part of the Sidekick Trio introduced in Not Your Sidekick. I don't want to spoil you but he plays a pivotal role. In book 2 of the series he's the main man, the leading lad, the black, trans superhero we deserve. CB Lee is not herself trans and so this is an honourable mention which we still very much recommend.
Bells Broussard thought he had it made when his superpowers manifested early. Being a shapeshifter is awesome. He can change his hair whenever he wants, and if putting on a binder for the day is too much, he's got it covered. But that was before he became the country's most-wanted villain.
Nimona by Noelle Stevenson
Stevenson is NB but there are no explicit NB characters in Nimona. But it is very fun, we recommend it and you can also read this online for free!
Nimona is an impulsive young shapeshifter with a knack for villainy. Lord Ballister Blackheart is a villain with a vendetta. As sidekick and supervillain, Nimona and Lord Blackheart are about to wreak some serious havoc. Their mission: prove to the kingdom that Sir Ambrosius Goldenloin and his buddies at the Institution of Law Enforcement and Heroics aren't the heroes everyone thinks they are. But as small acts of mischief escalate into a vicious battle, Lord Blackheart realizes that Nimona's powers are as murky and mysterious as her past. And her unpredictable wild side might be more dangerous than he is willing to admit.
The Left Hand of Darkness by Ursula K Le Guin
Le Guin, though something of a queer sci-fi legend, was not herself trans. Any list about queering anything feels incomplete without her though, so we've included this gem.
A ground-breaking work of science fiction, The Left Hand of Darkness tells the story of a lone human emissary to Winter, an alien world whose inhabitants can choose - and change - their gender. His goal is to facilitate Winter's inclusion in a growing intergalactic civilization. But to do so he must bridge the gulf between his own views and those of the completely dissimilar culture that he encounters.
Approximately 1 in 3 of the books we send has a trans author. If having awesome, queer, own voices books delivered to you every month sounds good to you, check out our subscriptions boxes!