We've handpicked a stellar lineup of both fiction and non-fiction books that celebrate bisexuality, offering you a delightful mix of stories and insights to mark this day with joy, knowledge, and a whole lot of love. So, find a cozy spot and let's start turning some pages, because today, we're celebrating all the beautiful shades of bisexuality through our favourite drug: books!
Fiction
YA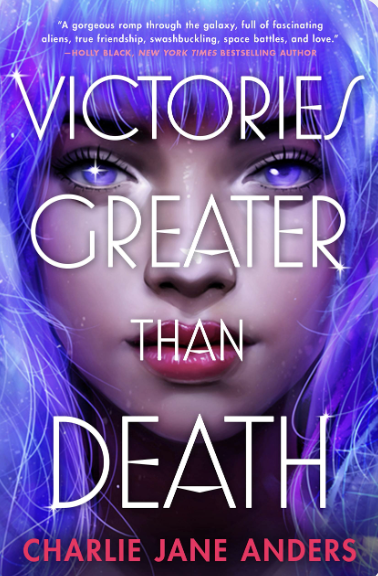 Victories Greater Than Death by Charlie Jane Anders
Tina never worries about being 'ordinary'--she doesn't have to, since she's known practically forever that she's not just Tina Mains, average teenager and beloved daughter. She's also the keeper of an interplanetary rescue beacon, and one day soon, it's going to activate, and then her dreams of saving all the worlds and adventuring among the stars will finally be possible. Tina's legacy, after all, is intergalactic--she is the hidden clone of a famed alien hero, left on Earth disguised as a human to give the universe another chance to defeat a terrible evil.
But when the beacon activates, it turns out that Tina's destiny isn't quite what she expected. Things are far more dangerous than she ever assumed--and everyone in the galaxy is expecting her to actually be the brilliant tactician and legendary saviour Captain Thaoh Argentian, but Tina....is just Tina. And the Royal Fleet is losing the war, badly--the starship that found her is on the run and they barely manage to escape Earth with the planet still intact.
Luckily, Tina is surrounded by a crew she can trust, and her best friend Rachel, and she is still determined to save all the worlds. But first she'll have to save herself.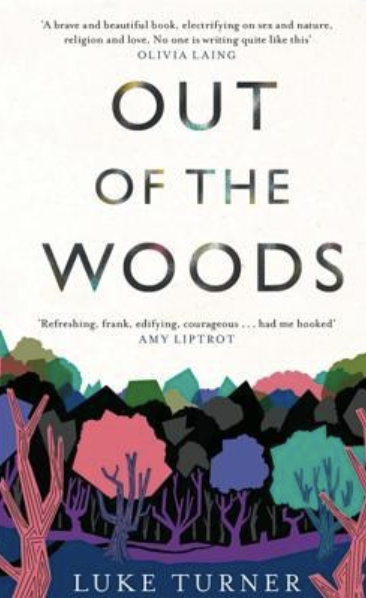 Out of the Woods by Luke Turner
At a crossroads in his life, the demons Luke Turner has been battling since childhood are quick to return - depression and guilt surrounding his identity as a bisexual man, experiences of sexual abuse, and the religious upbringing that was the cause of so much confusion. It is among the trees of London's Epping Forest where he seeks refuge. Away from a society that struggles to cope with the complexities of masculinity and sexuality, Luke begins to accept the duality that has provoked so much unrest in his life - and reconcile the expectations of others with his own way of being.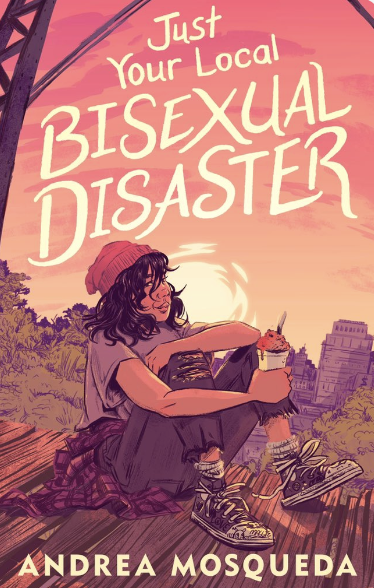 Just Your Local Bisexual Disaster by Andrea Mosqueda
Growing up in Texas's Rio Grande Valley, Maggie Gonzalez has always been a little messy, but she's okay with that. After all, she has a great family, a goofy group of friends, a rocky romantic history, and dreams of being a music photographer. Tasked with picking an escort for her little sister's quinceañera, Maggie has to face the truth: that her feelings about her friends—and her future—aren't as simple as she'd once believed.
As Maggie's search for the perfect escort continues, she's forced to confront new (and old) feelings for three of her friends: Amanda, her best friend and first-ever crush; Matthew, her ex-boyfriend twice-over who refuses to stop flirting with her, and Dani, the new girl who has romantic baggage of her own. On top of this romantic disaster, she can't stop thinking about the uncertainty of her own plans for the future and what that means for the people she loves.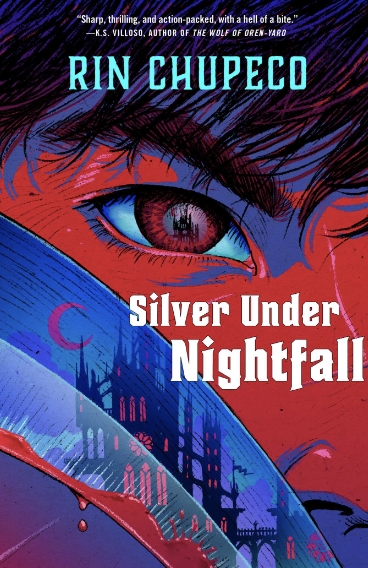 Silver Under Nightfall by Rin Chupeco
Remy Pendergast is a masterful hunter, but rumours that he's half-vampire are tarnishing his name among fellow Reapers. Desperate to clear his name and investigate newly mutated bloodsuckers, Remy sets out alone... until fate intervenes. Enter Xiaodan Song, a kind-hearted heiress, and her arrogant lord fiancé, Zidan Malekh. While joining forces with the vampire couple may not help Remy's reputation, they hold the key to defeating the deadly creatures.
As they navigate the dangerous terrain and face new threats, Remy develops complicated feelings for the couple. With each passing day, he begins to question everything he thought he knew about vampires, including the story behind his own family legacy.
As the vampire mutation spreads throughout the kingdom, Remy must choose between loyalty to his beloved kingdom and his newfound connections with the creatures he was sworn to destroy. Will he risk it all to save those he's grown to care for?
Adult contemporary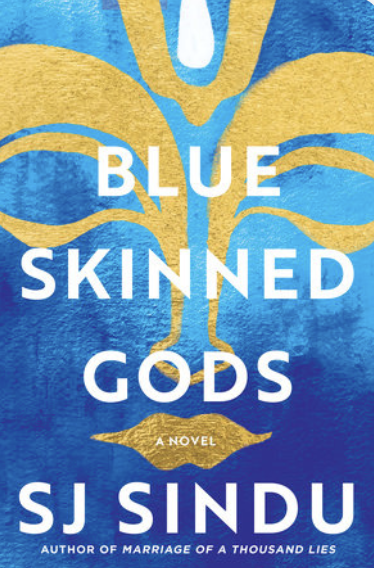 Blue-Skinned Gods by SJ Sindu
In Tamil Nadu, India, a boy named Kalki is born with blue skin. He believes that he is the Hindu god Vishnu and that he can perform miracles. The truth, however, is much darker...
As Kalki struggles to extract himself from under the thumb of his controlling father, he must also reconcile with the idea that everything he's ever been told might not be true. When his father drags him on a tour to America, Kalki seizes his chance to explore what life as an ordinary man might be like. Pulled between India and America, and his father's web of control, Kalki must find his true place in the world.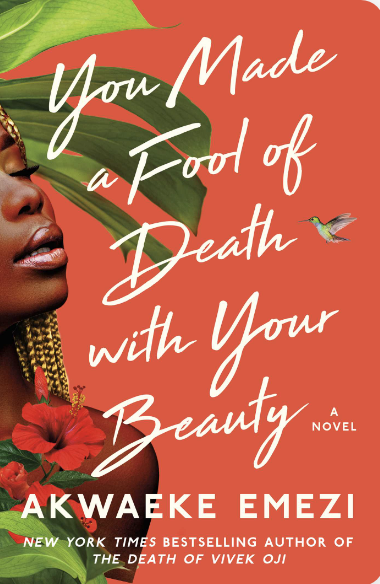 You made a Fool of Death with your Beauty by Akwaeke Emezi
Feyi Adekola wants to learn how to be alive again.
It's been five years since the accident that killed the love of her life and she's almost a new person now—an artist with her own studio, and sharing a brownstone apartment with her ride-or-die best friend, Joy, who insists it's time for Feyi to ease back into the dating scene. Feyi isn't ready for anything serious, but a steamy encounter at a rooftop party cascades into a whirlwind summer she could have never imagined: a luxury trip to a tropical island, decadent meals in the glamorous home of a celebrity chef, and a major curator who wants to launch her art career.

She's even started dating the perfect guy, but their new relationship might be sabotaged before it has a chance by the dangerous thrill Feyi feels every time she locks eyes with the one person in the house who is most definitely off-limits. This new life she asked for just got a lot more complicated, and Feyi must begin her search for real answers. Who is she ready to become? Can she release her past and honor her grief while still embracing her future? And, of course, there's the biggest question of all—how far is she willing to go for a second chance at love?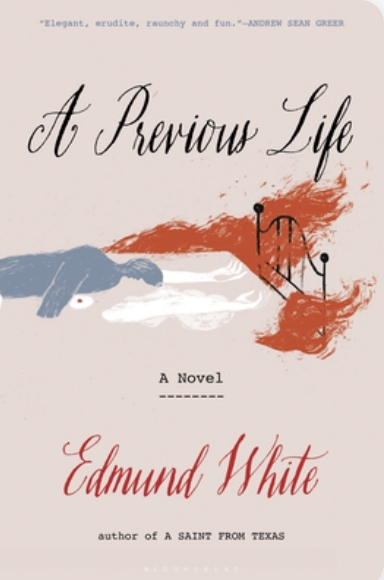 A Previous Life by Edmund White
Sicilian aristocrat and musician Ruggero, and his younger American wife, Constance, agree to break their marital silence and write their Confessions. Until now they had a ban on speaking about the past, since transparency had wrecked their previous marriages. As the two take turns reading the memoirs they've written about their lives, Constance reveals her multiple marriages to older men, and Ruggero details the affairs he's had with men and women across his lifetime - most importantly his passionate affair with the author Edmund White.

A searing, scintillating take on physical beauty and its inevitable decline, A Previous Life pushes for a broader understanding of sexual orientation and explores the themes of love and age through numerous eyes, hearts and minds.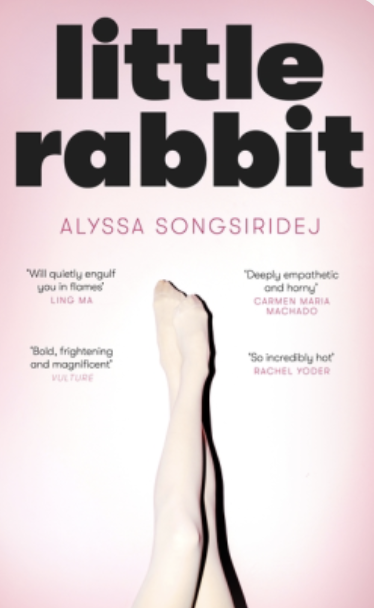 Little Rabbit by Alyssa Songsiridej
When she first meets the choreographer at an artists' residency, they don't hit it off. She finds him loud, conceited, domineering. He thinks her serious, guarded, too precious about her work. But when he invites her to watch his dance company perform, something shifts.
Their interaction at the show sets off a summer of expanding sexual boundaries. Over weekends sequestered at his summer house in upstate New York, her body learns to obediently follow his, and his desires quickly become inextricable from her pleasure - and her pain.
Back in Boston, her roommate's concern amplifies her own doubts about these heady weekend retreats. What does it mean for a young, queer woman to be with an older man? For a fledgling artist to attach herself to an established one? Is she following her own agency, or is she merely following him?

And does falling in love have to mean eviscerating yourself?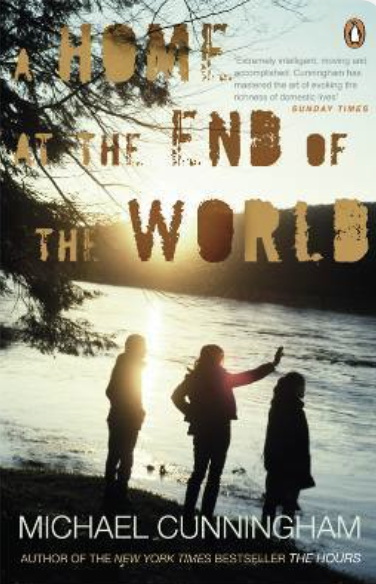 A Home at the End of the World by Michael Cunningham
Meet Bobby, Jonathan and Clare. Three friends, three lovers, three ordinary people trying to make a place for themselves in the harsh and uncompromising world of the Seventies and Eighties.

And as our threesome form a new kind of relationship, a new approach to family and love, questioning so much about the world around them, so they hope to create a space, a home, in which to live.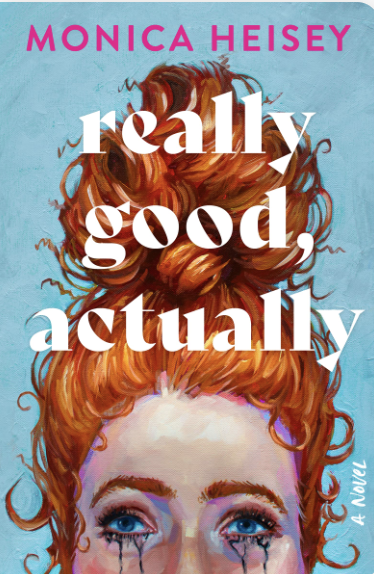 Really Good, Actually by Monica Heisey
Maggie is fine. She's doing really good, actually. Sure, she's broke, her graduate thesis on something obscure is going nowhere, and her marriage only lasted 608 days, but at the ripe old age of twenty-nine, Maggie is determined to embrace her new life as a Surprisingly Young Divorcée™.

Now she has time to take up nine hobbies, eat hamburgers at 4 am, and "get back out there" sex-wise. With the support of her tough-loving academic advisor, Merris; her newly divorced friend, Amy; and her group chat (naturally), Maggie barrels through her first year of single life, intermittently dating, occasionally waking up on the floor and asking herself tough questions along the way.
Laugh-out-loud funny and filled with sharp observations, Really Good, Actually is a tender and bittersweet comedy that lays bare the uncertainties of modern love, friendship, and our search for that thing we like to call "happiness". This is a remarkable debut from an unforgettable new voice in fiction.
Non-fiction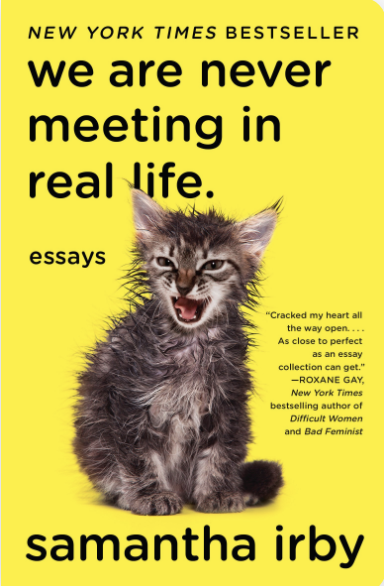 We Are Never Meeting in Real Life by Samantha Irby
In this painfully funny collection, Samantha Irby captures powerful emotional truths while chronicling the rubbish bin she calls her life. From an ill-fated pilgrimage to Nashville to scatter her estranged father's ashes to awkward sexual encounters to the world's first completely honest job application, and more, sometimes you just have to laugh, even when your life is permanently pear-shaped.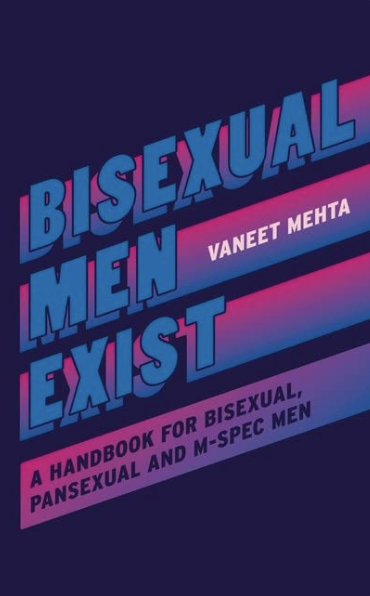 Bisexual Men Exist - A Handbook for Bisexual, Pansexual and M-Spec Men by Vaneet Mehta
Being a bisexual man isn't easy - something Vaneet Mehta knows all too well. After spending more than a decade figuring out his identity, Vaneet's coming out was met with questioning, ridicule and erasure. This experience inspired Vaneet to create the viral #BisexualMenExist campaign, combatting the hate and scepticism m-spec (multi-gender attracted spectrum) men encounter, and helping others who felt similarly alone and trapped.

This powerful book is an extension of that fight. Navigating a range of topics, including coming out, dating, relationships and health, Vaneet shares his own lived experience as well as personal stories from others in the community to help validate and uplift other bisexual men. Discussing the treatment of m-spec men in LGBTQ+ places, breaking down stereotypes and highlighting the importance of representation and education, this empowering book is a rallying call for m-spec men everywhere.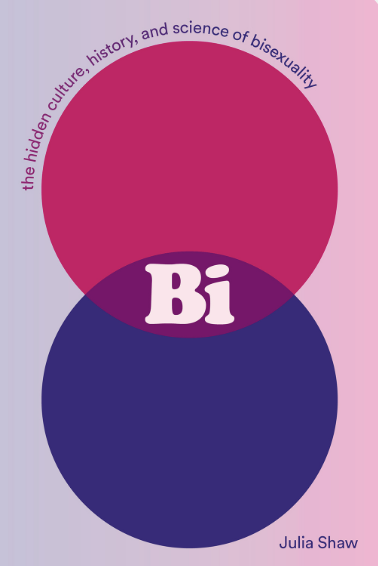 Bi: The Hidden Culture, History, and Science of Bisexuality by Julia Shaw
Despite all the welcome changes that have happened in our culture and laws over the past few decades in regards to sexuality, the subject remains one of the most influential but least understood aspects of our lives. For psychologist and bestselling author Julia Shaw, this is both professional and personal—Shaw studies the science of sexuality and she herself is proudly and vocally bisexual.
It's an admission, she writes, that usually causes people's pupils to dilate, their cheeks to flush, and their questions to start flowing. Ask people to name famous bisexual actors, politicians, writers, or scientists, and they draw a blank. Despite statistics that show bisexuality is more common than homosexuality, bisexuality is often invisible.
In BI: The Hidden Culture, History, and Science of Bisexuality, Shaw probes the science and culture of attraction beyond the binary. From the invention of heterosexuality to the history of the Kinsey scale, as well as asylum seekers trying to defend their bisexuality in a court of law, there is so much more to explore than most have ever realized. Drawing on her own original research—and her own experiences—this is a personal and scientific manifesto; it's an exploration of the complexities of the human sexual experience and a declaration of love and respect for the nonconformists among us.
Memoir & biography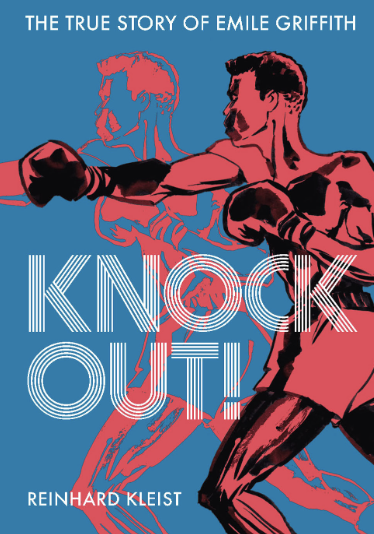 Knock Out! - The True Story of Emile Griffith by Reinhard Kleist
The American boxing champion Emile Griffith gained notoriety in 1962 when he brutally defeated the Cuban fighter Benny Paret. Ten days after the fight, Paret, who had directed a homophobic slur at Griffith during the weigh-in, died from his injuries.
In Knock Out!, Reinhard Kleist draws a powerful, emotive portrait of a bisexual black athlete who, facing racism and homophobia in 1960s America, found success in the world of boxing. This is the story of a fierce and ambitious fighter, and of a knock-out blow that ended one life and changed a second forever.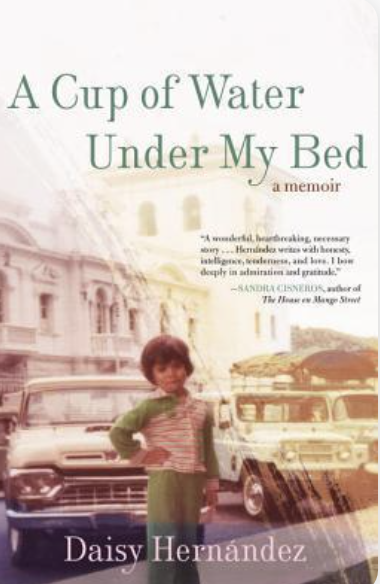 A Cup of Water Under My Bed by Daisy Hernandez
In this lyrical, coming-of-age memoir, Daisy Hernández chronicles what the women in her Cuban-Colombian family taught her about love, money, and race. Her mother warns her about envidia and men who seduce you with pastries, while one tía bemoans that her niece is turning out to be "una india" instead of an American. Another auntie instructs that when two people are close, they are bound to become like uña y mugre, fingernails and dirt, and that no, Daisy's father is not godless. He's simply praying to a candy dish that can be traced back to Africa.

These lessons—rooted in women's experiences of migration, colonization, y cariño—define in evocative detail what it means to grow up female in an immigrant home. In one story, Daisy sets out to defy the dictates of race and class that preoccupy her mother and tías, but dating women and transmen, and coming to identify as bisexual, leads her to unexpected questions. In another piece, NAFTA shuts local factories in her hometown on the outskirts of New York City, and she begins translating unemployment forms for her parents, moving between English and Spanish, as well as private and collective fears. In prose that is both memoir and commentary, Daisy reflects on reporting for the New York Times as the paper is rocked by the biggest plagiarism scandal in its history and plunged into debates about the role of race in the newsroom.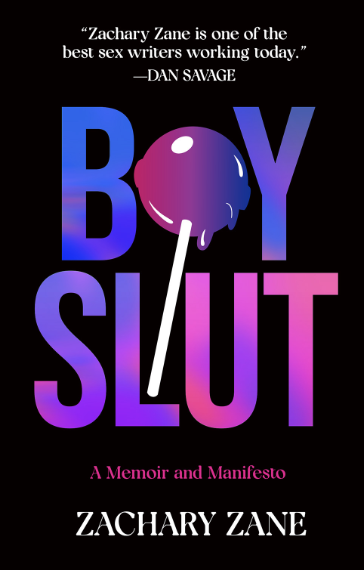 Boyslut: A Memoir and Manifesto by Zachary Zane
As a boy, Zachary Zane sensed that all was not right when images of his therapist naked popped into his head. Without an explanation as to why, a deep sense of shame pervaded these thoughts. Though his therapist assured him a little imagination was nothing to be ashamed of, over the years, society told him otherwise.
Boyslut is a series of personal and tantalizing essays that articulate how our society still shames people for the sex that they have and the sexualities that they inhabit. Through the lens of his bisexuality and much self-described sluttiness, Zane breaks down exactly how this sexual shame negatively impacts the sex and relationships in our lives, and through personal experience, shares how we can unlearn the harmful, entrenched messages that society imparts to us.
From stories of drug-fueled threesomes and risqué Grindr hookups to insights on dealing with rejection and living with his boyfriend and his wife, Boyslut is reassuring and often painfully funny—but is most potently a testimony that we can all learn to live healthier lives unburdened by stigma.
Poetry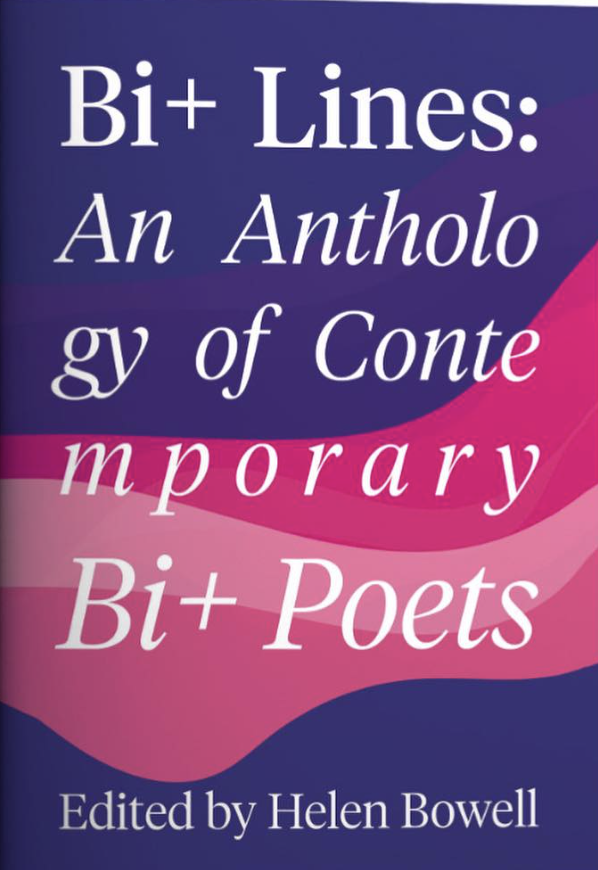 Bi+ Lines edited by Helen Bowell
The first-ever anthology of poems written by those who identify under the bi+ umbrella, Bi+ Lines is an engrossing, exciting, and often moving title gathering bi+ poets from across the globe.
Edited by award winning poet Helen Bowell, the anthology collects new poems by more than 40 poets, ranging from those well-known to brand new voices.
Themed around the idea of in-betweenness, these poems look at love and acceptance, at biphobia and belonging, at families and trust, and at how we can use poetry to express our desires, fears, and hopes. With new work from poets including Troy Cabida, Jen Campbell, Golnoosh Nour, Shivanee Ramlochan, Jake Wild Hall and more, Bi+ Lines offers an insight into diverse stories that are often erased.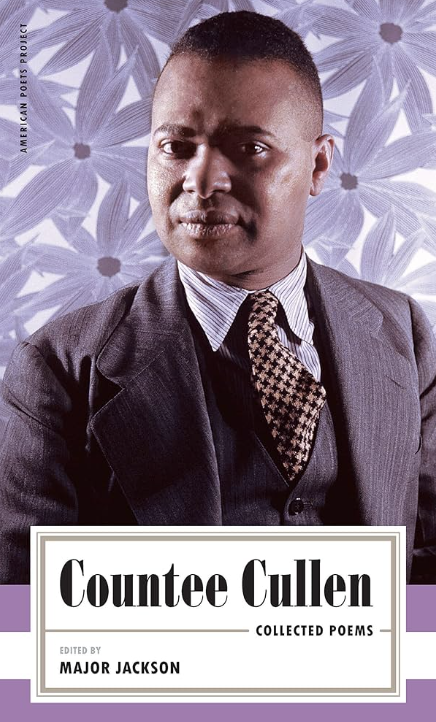 Countee Cullen Collected Poems edited by Major Jackson
The American Poets Project series continues with this stunning collection from a major—and sometimes controversial—figure of the Harlem Renaissance
In his early twenties, Countee Cullen emerged as a central figure in the tumultuous, defiant, intensely creative cultural movement now known as the Harlem Renaissance. Here is the most comprehensive collection of Cullen's poetry ever assembled. It begins with his astonishing first book, Color (1925)—a debut that made him "fa­mous, like Byron, overnight" (as H. L. Mencken put it). Cullen's intricate, deceptively simple lyrics shocked some early readers with their frank ex­plorations of racial, sexual, and religious themes. They have since become touchstones of the Afri­can American poetic tradition.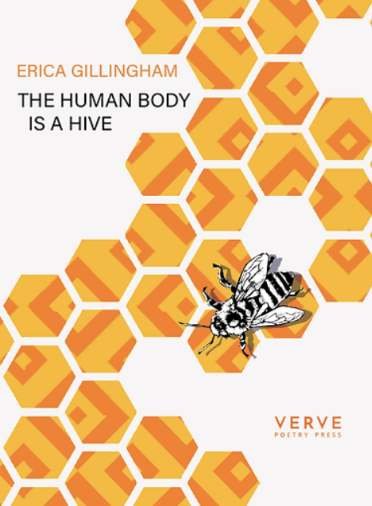 The Human Body is a Hive by Erica Gillingham
Composed in two halves, Erica Gillingham's The Human Body is a Hive is a playful and observant reconception of queer love and queer family-making. Opening with a shameless celebration of sex and desire, the collection expands the boundaries of love to include friendship, romance, and lifelong partnership. The latter catalogues the cyclical heartbreaks and wonders of fertility treatment through the microscopic lenses of nature, medicine, and art. Both quietly moving and profoundly celebratory, this exciting debut evokes tenderness and resilience.